Created: 11 November 2013
Written by EFCS Webmaster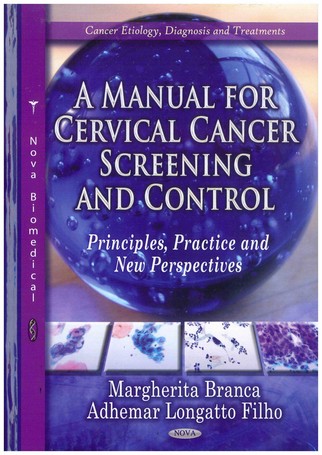 Cancer screening and control
M. Branca and A.L. Filho
This book describes the screening programs for CC prevention, whether organized, opportunistic or spontaneous and also their merits and weaknesses. Monitoring of the pathways and procedures of CC screening are mandatory in order to minimise the risks (wrong diagnosis, over-diagnosis, over-treatment) and maximize the benefits. In an optimal setting, the women should be the focus of the screening intervention and receive basic information on the crucial points of CC screening, so as to improve women's collaboration and compliance. The availability of alternative new screening tools to detect pre-cancer lesions provide new opportunities for CC prevention, as do HPV vaccines implemented in early life before viral exposure.
Gabrijela Kocjan, MD, MB BS
Winifred Gray, MB BS, FRCPath
Tanya Levine, MA(Oxon), MBBS, RCDipPath(Cyto), FRCPath
Ika Kardum-Skelin, MD, PhD
Philippe Vielh, MD, PhD
Here's a succinct yet comprehensive guide to diagnosis in both gynecologic and non-gynecologic cytology. Diagnostic Cytopathology Essentials provides quick answers to diagnostic problems in the cytological recognition and interpretation of a wide range of disease entities. It delivers the dependable guidance you need - in a user-friendly format that makes essential facts about any given condition easy to find and apply.
Created: 15 December 2011
Written by EFCS Webmaster
Books on cytology
A textbook on one of the most common and difficult topics in CytoPathology
The serosal cavities are affected by a large number of benign and malignant processes, and serous effusions constitute one of the most commonly seen specimen types in cytopathology. Unlike other areas within cytopathology, which have practically become extinct, such as fine needle aspiration of the prostate, or that are being challenged by other diagnostic approaches, such as breast and cervical cytology in the context of core biopsies and HPV testing, respectively, effusions are here to stay.